Wholesale Account Creation
In order to get access to our wholesale pricing, you'll have to make an account. Our team will then have to approve your account request via email.
Once you've created your account, just email cottontheory@pbkamerica.com with a copy of your sellers permit for approval.
After you've been approved, log into your account and you'll see our wholesale collection in the main menu.
Happy shopping!
Shop Once you're approved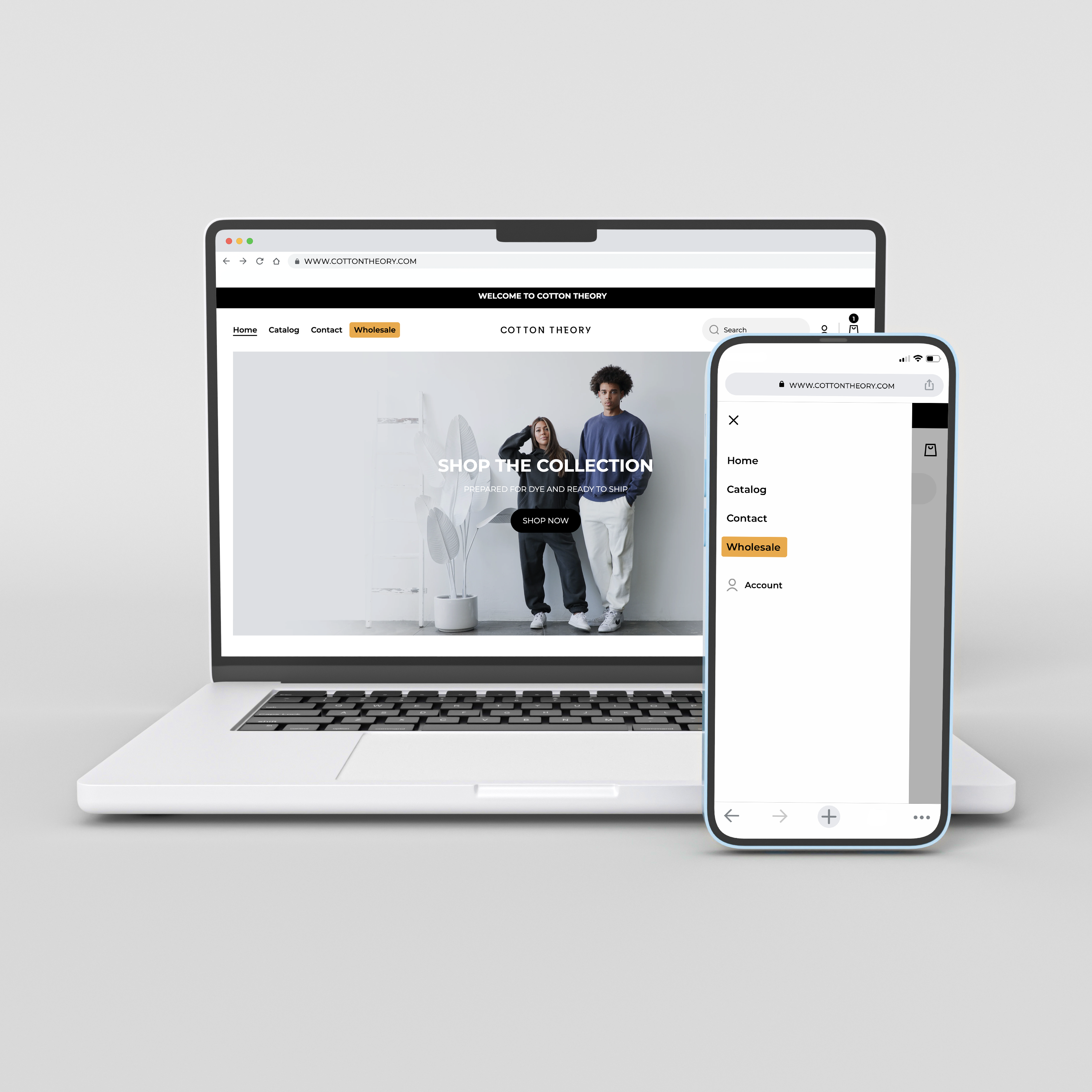 Shop Once you're approved
Once you've received an email to let you know you've been approved, log back into your account and shop from the now visible "Wholesale Collection" in the navigation menu.
On a desktop computer, this new collection will be available at the top as shown on the laptop. On your phone, you'll be able to see this by expanding the condensed menu from the top-left corner.